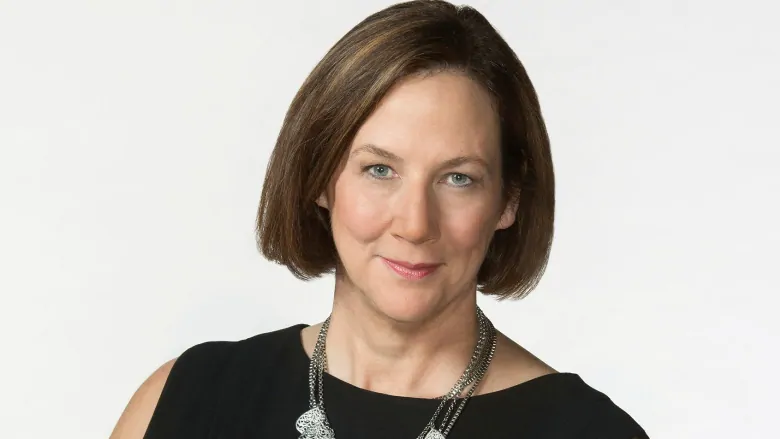 TORONTO (January 4, 2022) — Pink Triangle Press (PTP), Canada's leading LGBTQ2S+ media organization, announced today the appointment of Jennifer McGuire as Pink Triangle Press' Chief Content Officer, effective January 4, 2022.
McGuire, the former and the longest serving Editor-in-Chief of CBC News, is a media executive with deep experience across many genres of content in audio, video and digital production.  "Jennifer McGuire is an innovator with a track record of success particularly with transformational change," says the Executive Director of Pink Triangle Press, David Walberg. "Her fingerprints are on a lot of the most successful programming at CBC, on all platforms. We are lucky to have her," he says. McGuire will lead our content teams in Canada and the United States, and all content produced by Pink Triangle Press across its many channels.  
McGuire comes to Pink Triangle Press after time as a Visiting Fellow with the Reuters' Institute of Journalism at Oxford University. McGuire has led significant change initiatives at the public broadcaster including the digital transformation of CBC News, the relaunch of Newsworld as CBC News Network, and the launch of an inclusive music strategy for CBC Radio 2 and audio, now CBC Music. It was under McGuire's leadership at CBC that programming such as The Current, Missing and Murdered, The Debaters, Q, O'Reilly on Advertising, Afghanda, Canada Live and The Signal were launched, among many other initiatives. 
"Pink Triangle Press is a mission-driven organization that has been serving LGBTQ2S+ Canadians for decades, McGuire says.  The content offer is wide, and PTP has even bigger ambitions for growth and impact.  I believe in representation.  I believe in equity.  I am very excited to join this team and I am confident that we will do some amazing things together."