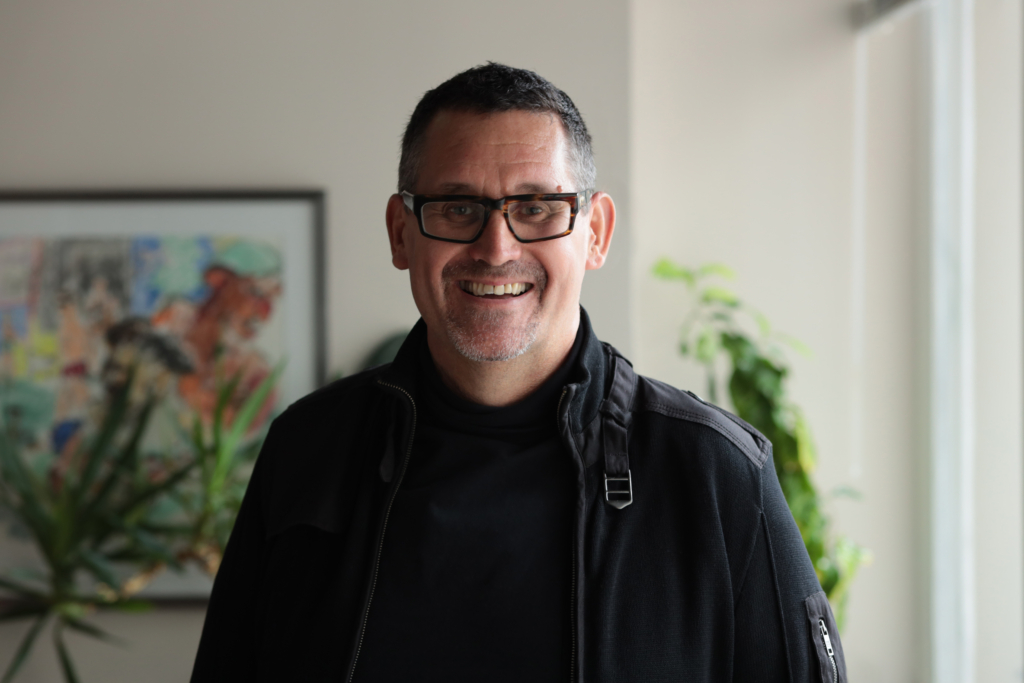 TORONTO (April 28, 2022) — Pink Triangle Press (PTP), Canada's leading LGBTQ2S+ media organization, announced today the appointment of Heaton Dyer as Pink Triangle Press' Chief Growth Officer, effective June 13, 2022.
Dyer comes to Pink Triangle Press from CBC/Radio Canada where for the last three years he has been the Executive Director of Strategy and International Relations. He joins the former Editor-in-Chief of CBC News, Jennifer McGuire, who came to Pink Triangle Press in January, 2022.
Dyer will be responsible for the growth of the organization – the reach of its audiences and its revenues. The role includes oversight over the teams in product, sales, marketing, and research. Pink Triangle Press Executive Director and CEO David Walberg says, "Heaton Dyer brings a wealth of experience and achievement in global media to Pink Triangle Press. We're excited to work with him in taking bold steps to grow our audiences and bring our communities together."

Dyer has had a career that has taken him across the world, working in content and within the business areas of media. Beyond CBC he has worked for both public and private media in Australia, New Zealand, and in Europe. He was responsible for the launch of a pan-European channel for Dow Jones, for launching the New Zealand version of 60 Minutes and for wooing George Stromboulopoulos to come to CBC from Much Music to develop a talk show which would become a successful show with a 10-year run. In recent years, Dyer has been focused on strategy and international relations becoming the CBC/Radio-Canada's top international brand ambassador who was key to negotiating agreements with the BBC, ABC (Australia), Germany's ZDF and other companies to partner and collaborate across a wide range of content and services.

"I believe my experiences and my networks in Canada and around the world align well with PTP's ambitions and the opportunity to grow the organization in size and global impact, while always having Canada at the heart of the mission – our mission – to reflect, connect and serve LGBTQ2S+ communities." says Dyer.
Walberg also announced today that Dyer will embark on an ambitious strategy to grow the business relationships, audiences and the digital footprint of PTP when he comes into the role in June. He will be based in Toronto.