In 2021, Pink Triangle Press (PTP) celebrated its 50th anniversary, making it one of the longest-publishing LGBTQ2S+ media groups in the world. Our primary aim is to inspire our communities to pursue a future where everyone is free to celebrate who they are.
PTP was founded on the understanding that storytelling and sharing experiences is a powerful tool for liberation. It is our belief that media created by, for and about LGBTQ2S+ communities is critical to their ability to thrive. We seek to amplify the work of activists, creators, thinkers and change makers.
PTP is proud of its impact working with diverse communities to bring about change. Building on our long history of promoting freedom and equality, we continue to bring communities together to create a better world for LGBTQ2S+ people.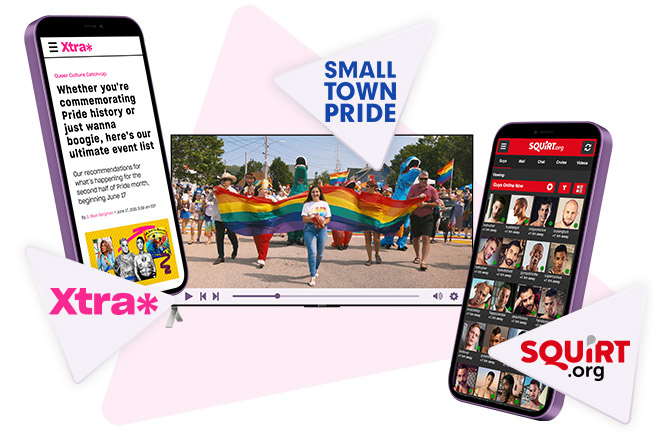 Pink Triangle Press fulfills its mission — to inspire LGBTQ2S+ communities to create a better world — by generating award-winning multimedia journalism across a variety of platforms. We fund this important work by operating online dating services and through advertising sales. In all of our activities, we aim to grow our audiences by creating trustworthy experiences where people can connect and engage in a sex-positive environment.
We want our work to have impact — Both out in the world and at our desks.
We strive for excellence in all that we do. At Pink Triangle Press, our goal is to build an environment where employees are free to be themselves, and are excited to bring their greatest skills and expertise to create that impact.